Home
Private, personalized, & accessible care you can afford. Visits as low as $29.
Healthcare on demand from the privacy of your own home... or when on the move. Get secure and easy online doctor visits, notes, prescription refills, lab tests and more... Simply choose a service and complete a short online non-video visit. Message your physician at any time. Prescriptions are sent directly to your pharmacy for convenient pick up or delivery.
No appointment needed.
No insurance required.
No monthly fees.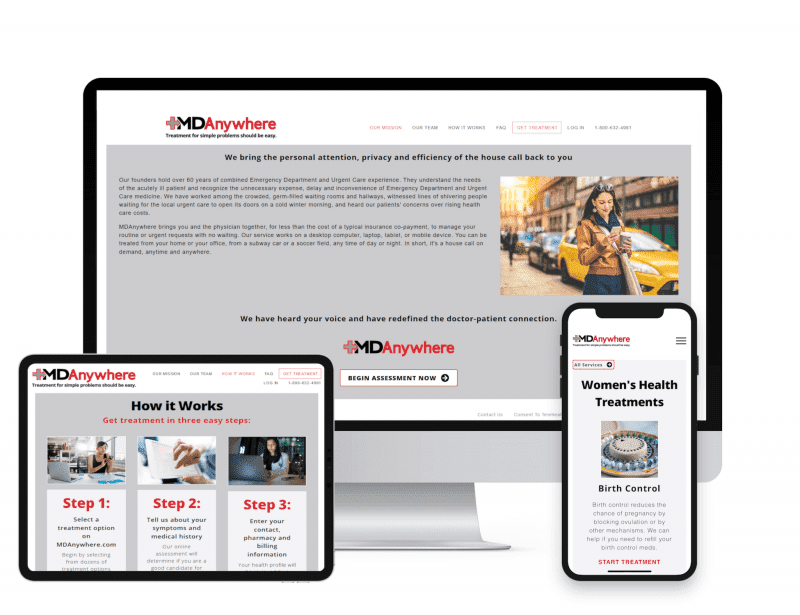 Visit from any device, at anytime, from anywhere
How can our team help you today?
Our 100% U.S. licensed physician team offers quick and affordable online visits for many medical, cosmetic, and refill services.
Complete your online visit in 3 easy steps!
1)
and tell us about your visit by answering a few online questions
2) Complete your
and take a selfie
3) Submit
for review by our medical team
That's it! Our medical team will review everything and follow up with additional questions when needed.
During your FIRST VISIT check your email inbox and verify your account by clicking on the confirmation link.
Experienced doctors on call for you
Request online medical treatment

24/7/365

Get the expert care where and when you need it
Message your doctor during or after your visit
Get doctor's notes, advice, and prescriptions without unnecessary delays
Easy online prescriptions, notes, lab tests, and vaccine orders
Same day refills, prescriptions, and notes
From your phone, computer, or tablet
Simply complete a quick online visit

Over 100

online services available
Private, secure, and fast
All visits completed within minutes
No text, phone, or video chat required
We respect and protect your privacy
Use the U.S. pharmacy or lab of your choice
MDAnywhere is a national online doctor's office.
"Treatment for simple medical problems should be easy"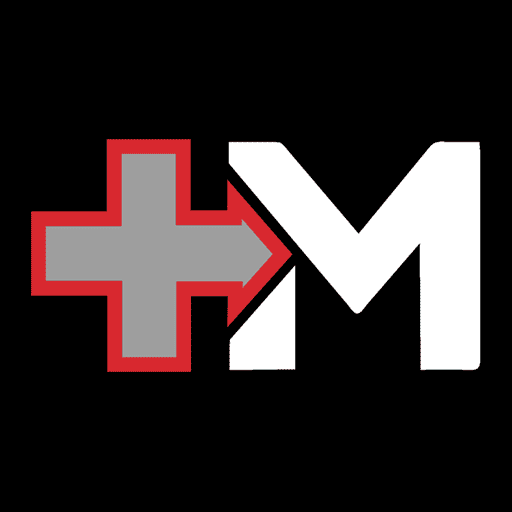 Get the free MDAnywhere app
Fast, easy, and personalized health care
Explore the map to see the US regions we service
Complete your visit in minutes
For a complete listing of all of our services, click the button below:
A low cost and high quality patient centered telemedicine service that provides quick visits and treatment. A modern healthcare alternative. We provide upfront pricing and affordable visit fees. The MDAnywhere team has established partnerships that reduce the cost of heatlhcare.
The MDAnywhere difference:
MDAnywhere is here for YOU. We are not a pharmacy. We won't sell you on any medications. We do not sell, deliver, or profit from pharmaceuticals. Our team strives to prescribe the lowest cost options whenever possible and takes great pride in delivering care when it is convenient for you. We offer extended service hours and short response times.
---
The MDAnywhere team provides affordable medical care and extended hours every day! The medical team reviews requests from 7am - 1am EST every day of the year. All medical evaluations are provided by Access Medical Associates, PLLC.
The information displayed on this page is for informational purposes only and is not medical opinion or advice.