Best Online Prescription Refill
Our doctors are ready to help you with your prescription refill needs. ($29+)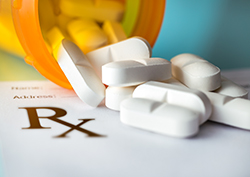 Our physicians can quickly prescribe refills for a variety of your every day medications. They can provide up to a 3 month renewal for 1-5 of your prescriptions* (cosmetic and specialty medications not included).
For all covered medication refill categories, CLICK HERE.
*Prescription refill requests not listed above, and not excluded below, will be considered on a case by case basis.
$29+ Prescription Refill service.
Online doctor visits
Simple and fast refill visits
No appointment needed
For refills of current prescriptions
To cover lapses in medication due to:

Lost medications
Interruptions in primary care
Travel or relocation
Other problems obtaining a timely prescription

For patients who are not having any new symptoms related to their condition


---

ED MEDICATION refills need to be requested HERE
BCP MEDICATION refills need to be requested HERE
COSMETIC MEDICATION refills need to be requested individually HERE
*What types of medication ARE NOT AVAILABLE as refills?
Any controlled medication
Narcotic medication
Sedatives
Chronic pain medication, including muscle relaxants and gabapentin/pregabalin
Amphetamines/ADHD medication/Weight loss medication
Injectable medication (EXCEPT Epinephrine or Insulin which WE CAN REFILL)
Medications for depression
Antipsychotics
ANTIBIOTICS (topical or oral)
CLOMID
COUMADIN/WARFARIN
Any new prescription or change in dosage
Our online assessment will help determine if you are a good candidate for a medication refill

A physician will ultimately determine whether the medication refill is appropriate
A prescription for up to a 3 month supply of your medication can be sent to the pharmacy of your choice
If there is a question about your medication request, a physician will send you a secure message.
Just answer a few questions to get started with your online visit
Create an MDAnywhere account. Required on your first visit only and can be completed at any time, even in advance
Complete your online visit by answering a few medical interview questions and providing your medical history
Remember, you do not need insurance or an appointment to complete your visit
Once these two steps are complete, a physician will review your entire visit and treatment request
Your treatment plan will be shared with you minutes after the physician reviews your request
You will be notified if there is any additional information needed
Remember to routinely check for new messages in your patient portal as this will expedite your care
You may message your doctor at any time after submitting your treatment request
Any necessary prescriptions or vaccine orders will be sent electronically to your pharmacy
A visit summary with any new/refilled prescriptions or lab/vaccine orders will be sent directly to you for added convenience
Any necessary doctor's notes will be in the messages section of your portal by the end of the day, if not sooner
If, at any point, online treatment is not recommended, you will not be charged
Rest assured, your private information will be protected, stored securely, and kept confidential (HIPAA compliant)
The information displayed on this page is for informational purposes only and is not medical opinion or advice.
amlodipine, norvasc, zestril, prinvil, hctz, hydrochlorothiazide, lisinopril, enalapril, vasotec, fosinopril, monopril, metoprolol, toprol, carvedilol, coreg, metformin, glucophage, valacyclovir, valtrex, losartan, cozaar, valsartan, diovan, exforge, candesartan, atacand, atorvastatin, lipitor, simvastatin, zocor, labetalol, normodyne, indomethacin, irbesartan, avapro, imitrex, sumatriptan, zolmitriptan, finasteride, ramipril, altace, propranolol, inderal, atenolol, tenormin, bisoprolol, telmisartan, micardis, levothyroxine, synthroid, albuterol, ventolin, proair, pro-air, advair, salmeterol, olmesartan, benicar, high, thyroid, reflux, herpes, maintenance, refills, prescription, blood pressure