Hydrochlorothiazide Prescription Refill
Our doctors are ready to help you with your hydrochlorothiazide or other prescription refill needs. ($33+)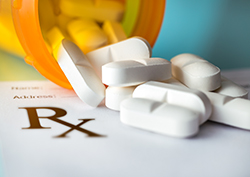 Our physicians can quickly prescribe refills for many of your every day medications. Our medical team can provide up to a 3 month renewal for many of your current prescriptions.
3 month renewals are available for select common daily medications and stable medical conditions.
$33+ Hydrochlorothiazide refill service.
Online doctor visits
Simple and fast refill visits
No appointment needed
For refills of hydrochlorothiazide or other current prescriptions

Prescriptions must have been filled by your pharmacy within the last 12 months

Prescriptions can be sent to your local pharmacy or an online pharmacy for home delivery
To cover lapses in medication due to:

Lost medications
Interruptions in primary care
Travel or relocation
Other problems obtaining a timely prescription

For patients who are not having any new symptoms related to their condition


---

ED MEDICATION: Click HERE request a refill
BIRTH CONTROL: Click HERE request a refill
COSMETIC MEDICATION: Click HERE to request a refill
Any controlled medication
Narcotic medication
Sedatives
Chronic pain medication, including muscle relaxants and gabapentin (Neurontin®) or pregabalin (Lyrica®)
Amphetamines/ADHD medication
Weight loss (phentermine)
Hormone replacement
Immunomodulators/immunosuppressants
ANTIBIOTICS (topical or oral), ANTIVIRALS (Valacyclovir/Acyclovir), and ANTIFUNGALS are available as a treatment option ONLY on MDAnywhere
Injectable medication (EXCEPT

Epinephrine or Insulin which our medical team CAN REFILL)

Antipsychotics
CLOMID®
COUMADIN®/WARFARIN
Compounded medication
Foreign prescriptions
Any new prescription or change in dosage
Our online assessment will help determine if you are a good candidate for a hydrochlorothiazide or other medication refill

A physician will ultimately determine whether the medication refill is appropriate
A prescription for up to a 3 month supply of your medication can be sent to the pharmacy of your choice
If there is a question about your medication request, a physician will send you a secure message.
Just answer a few questions to get started with your online visit
Create an MDAnywhere account. Required on your first visit only and can be completed at any time, even in advance
Complete your online visit by answering a few medical interview questions and providing your medical history & billing information
Remember, you do not need insurance or an appointment to complete your visit
Once these two steps are complete AND you have received your treatment request confirmation, a physician will review your entire visit
Your treatment plan will be shared with you minutes after the physician reviews your request
You will be notified if there is any additional information needed
Remember to routinely check for new messages in your patient portal as this will expedite your care
You may message your doctor at any time after completing your treatment request
Any necessary prescriptions or vaccine orders will be sent electronically to your pharmacy
A visit summary with any new/refilled prescriptions or lab/vaccine orders will be sent directly to you for added convenience
Any necessary doctor's notes will be in the messages section of your portal by the end of the day, if not sooner
If, at any point, online treatment is not recommended, you will not be charged
Rest assured, your private information will be protected, stored securely, and kept confidential (HIPAA compliant)
For a complete listing of all of our services, click the button below:
A low cost, high quality, and patient centered telemedicine service that provides quick patient visits and treatment. A healthcare alternative that makes sense. We provide upfront pricing and affordable visit fees. The MDAnywhere team strives to establish new partnerships that bring even more value to our patients.
What we absolutely are not:
What differentiates us from other telemedicine sites is simple:  MDAnywhere is here for YOU. We are not a pharmacy. We won't sell you on any medications. We do not sell, deliver, or profit from pharmaceuticals.
We take great pride in delivering care when it is convenient for you. Unlike many telemedicine sites, we do not limit our services to standard business hours.
---
The MDAnywhere team provides affordable medical care and extended hours every day! The medical team reviews requests from 7 am - 11 pm EST every day of the year. All medical evaluations are provided by Access Medical Associates, PLLC.
The information displayed on this page is for informational purposes only and is not medical opinion or advice.